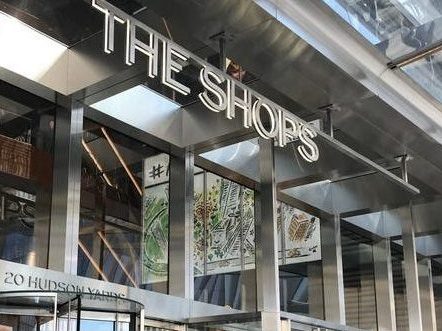 Experience 20 Hudson Yards Now
Welcome to the continually evolving and prismatic presence proudly on display within 7 floors of inspired imagination greeting you on your arrival at 20 Hudson Yards…an instant landmark and a reverberant symbol of the future of New York City.
---
We are 20HudsonYards.com, Your Online Guide to NewYork City's most anticipated and expansive Shopping, Dining and Experiential Destination which officially debuted March 15, 2019.
Hudson Yards is the largest private real estate development in the history of the United States. On your arrival, 20 Hudson Yards emerges and welcomes you as a visually compelling point of entry comprising 1 million square feet of retail space housed within a bold and inviting architectural presence on New York's West Side between 10th and 11th Avenue and West 30th to West 34th Street.
20 Hudson Yards debuts as New York's premier world class Fashion, Shopping, Dining, Arts, Exhibits / Events mecca warmly welcoming residents and visitors worldwide.
■Also visit Hudson Yards TV.com as it provides a unique vantage to view from inception, and continuing through its next stages of evolution and development, Hudson Yard's progress and singular commitment to a multiplicity of choices and venues, further assuring a continuously engaging and transformative New York City experience.
20HudsonYards.com is an independent News and Information Destination not affiliated with Related Companies/Oxford Group , its subsidiaries, divisions, co-ventures, principals, stakeholders, alliances or representatives.
We invite you to browse our ever expanding Directory of Shops, Restaurants, Events, Exhibits, and other Entertainment Information available here.